BOAT TRANSPORT AND SHIPPING
Delivery services are a must for boaters who find themselves needing to move a boat. These services can haul your boat by land, provide expert crew to move it by water, or even arrange transport by ship or air.
Ship boats on uShip and get up to a $100 rebate!
List now to get instant savings.
uShip customers save an average of 62% on transport costs.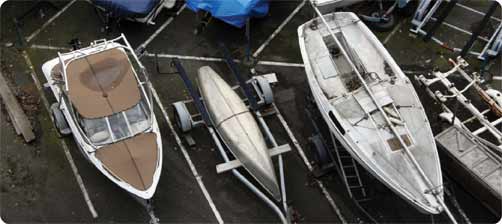 Why should I use uShip?
SAVE MONEY

Carriers bid like an auction, competing for your business

SAVE TIME

No need to call carriers simply to list and wait for bids

NO UNWANTED PHONE CALLS

Your contact info is not shared until you accept a bid

NO HIDDEN COSTS

No additional hourly, mileage, or fuel charges - ever!

IT'S FREE TO USE

NO obligation to accept, NO risk!
Learn more about
boat transport
at uShip.com.
uShip has been featured in:
Copyright © 2010, uShip, Inc. and its licensors. All rights reserved. Trademarks shown are the property of their respective owners. Use of this site constitutes acceptance of the uShip User Agreement and Privacy Policy.