Editor's Note: For a great ride, you need a great tow boat. Here (in no particular order) are the boats Brett Becker chose as the ten best tow boats available today… and in one case, tomorrow.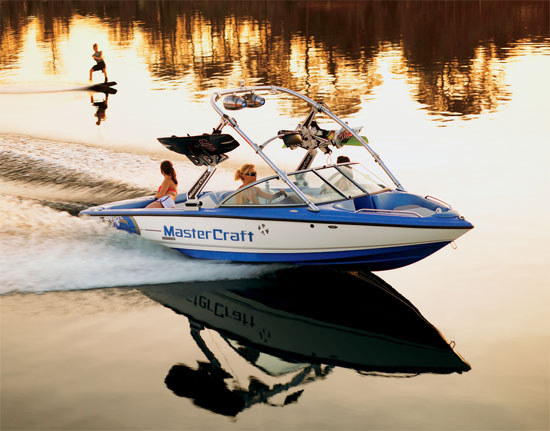 1. Centurion Enzo SV244
Centurion has been upping its game over the last several years, and nowhere is that more evident than in its Enzo line of tow boats and the flagship Enzo SV244.
2. Malibu Wakesetter 247 LSV
"Go big or go home" is an appropriate mantra for the Malibu Wakesetter 247 LSV because, well, it's big—in a literal sense. This is the largest model in the Malibu line, and it's rated to carry seventeen people.
3. Moomba Outback
For a long time, Moomba has excelled at building a competent tow boat for a nice price. The industry needs that, which is why it's so refreshing to see the Moomba Outback is still in the company's lineup.
4. Nautique Super Air Nautique 230 E
The automobile industry is still coming to grips with building a decent electric car, so I figured it would be another decade before the technology would emerge in the marine industry. But the electric wakeboard boat is here in Nautique's new version of the Super Air Nautique 230, the 230 E.
5. MasterCraft X30
The only new model from MasterCraft for 2012, the X30 has great features that make it a standout in the industry. It can be fitted with three different towers, each of which fold down easily to windshield height and lock in place with some very trick latches. It also has the new swim platform with the dovetailed rear lip, so sliding off into the water is a snap, particularly if you're already strapped onto a wakeboard. Read More
Find out what other boats made Brett's Top 10 Ski and Tow Boat list. Also check out our available Pontoon Boats, which, depending on the engine size you can also use for waterskiing or wake boarding.
Related
10 Things to Ask Your Boat Dealer Before You Buy 
Asking your boat dealer some pointed questions ahead of time can help you know whether he'll stand behind...
Wake Boats Guide: A Surf And Ski Vessels Handbook
Are you looking for the perfect wake boat? Check out our ski and surf boat guide.
Best Wake Boats For 2022
Wake sports boats continue to surge in popularity as new-for-2022 models hit the market.