Offered By
Portside Marine
4211-942 (704)
---
Manufacturer Provided Image: Manufacturer Provided Image: Manufacturer Provided Image

Manufacturer Provided Image: Manufacturer Provided Image: Manufacturer Provided Image
Contact Seller
---
2022 Suzuki DF250SS
Suzuki's 250SS started it all. The first V6 4-Stroke that was specifically built to power tournament Bass Boats, larger Flats Boats, performance Pontoon Boats and even serious Ski Boats. The other guys were quick to notice andbuilt a few copy cat outboards.But nothing comes close to the DF250SS... a Big Block "Hot Rod" that will put an ear-to-ear grin on the face of any boater with a need for speed and power. Now available in Shadow Black Metallic andfor the"Special Ops Guys", you can opt for theMatte Black finish.
---
Details
Category:
Engine and Engine Accessories
Horsepower:
250
Year:
2022
Combustion:
EFI
Engine Type:
Single Outboard
Fuel:
Gas
Part Make:
Suzuki
Location:
Winter Park, FL
Part Model:
DF250SS
---
Notes:
Portside Marine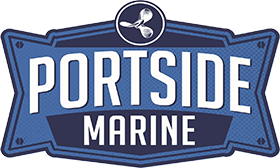 2730 North Forsyth Rd.
Winter Park, FL
4211-942 (704)
Contact Seller