Offered By
Portside Marine
4211-942 (704)
---
Manufacturer Provided Image: Manufacturer Provided Image: Manufacturer Provided Image
Contact Seller
---
2022 Suzuki DF115RSS
The Word of the Day is "Excitement" The DF115SS joins the Suzuki SS Series with an edgy Matte Blackpaint job and striking Red cowling graphics. This Fuel Injected 4 Stroke will deliver a powerful hole shot,stongmid-range punch and exhilarating top end. And your wallet will appreciate increased fuel economy with the Suzuki Lean Burn System. Bottom line, you won't find more power, more advanced technology or a more compact package anywhere. Get on down to the local Suzuki Marine Dealer to be the first one on your block with a DF115SS.
---
Details
Category:
Engine and Engine Accessories
Horsepower:
115
Year:
2022
Combustion:
EFI
Engine Type:
Single Outboard
Fuel:
Gas
Part Make:
Suzuki
Location:
Winter Park, FL
Part Model:
DF115RSS
---
Notes:
Portside Marine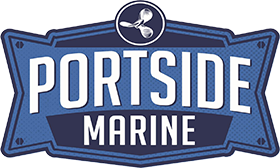 2730 North Forsyth Rd.
Winter Park, FL
4211-942 (704)
Contact Seller