Offered By
Futch's Marine Depot - Futch's Marine Depot
6261-152 (253)
---

Contact Seller
---
2019 Mercury FourStroke 9.9 HP - 15 in. Shaft
The portable Mercury 9.9hp outboard motor is lightweight, compact, and powerful making it a great choice for long shaft jon boats, skiffs, and small pontoons as well as auxiliary power for your sailboat. The Mercury 9.9 HP outboard engine is a two cylinder four-stroke marine engine that delivers smooth, quiet, fuel efficient power. Weighing 84 lbs., the Mercury 9.9 HP Outboard Model # 9.9MH comes equipped with a manual start and 15 inch short shaft, tiller steering and auto ratchet manual tilt. As with all new Mercury outboard motors, the factory provides a 3 year warranty that starts on the date of purchase.
Output far beyond its size



Put amazing power in the palm of your hand. These compact outboard motors take you to the fun, the fish, or whatever floats your boat quickly and reliably. Enjoy quick acceleration to go with exhilarating speed. Easy to install and operate, with reliable starting, low vibration, and instant throttle response. It's worry-free boating at its best.
Features
Built to deliver the type of power, thrust, and control that wider, heavier boats require. Great for aluminum tiller, inflatable soft hull, jon, utility, and sail boats.
Small Outboards are of Big Importance: While high-horsepower models usually grab headlines in the world of outboard engines, its small outboards that make much of the boating world go around.
Specifications
HP / kW: 9.9 / 7.3
Engine type: Inline 2
Displacement (CID/CC): 12.8 / 208
Full throttle RPM: 5000-6000
Fuel induction system: 2 valves per cylinder, single overhead cam (SOHC)
Alternator amp / Watt: 6 amp / 76 watt
Recommended fuel: 87% octane / up to 10% ethanol
Recommended oil: Mercury FourStroke Oil 10W-30
Engine protection operator warning system: Low oil pressure; Over-rev
Starting: Electric; Manual
Steering: Remote; Tiller
Shaft length: 15" / 381 mm
Gearcase ratio: 2.08:1
Dry weight *Lightest model available: 84 lbs / 38 kg
CARB star rating: 3
Bore and stroke: 2.16 x 1.73" / 55 x 44 mm
Ignition: CDI w/electronic spark advance
Fuel system: Carbureted
Cooling system: Water-cooled with thermostat
Gear shift: F-N-R
Gearcase options: Standard
Trim positions: Ratcheting
Exhaust system: Through prop
Shallow water drive: Yes
Shallow water trim range (degrees): 16
Remote fuel tank standard (gal / L): 3.2 / 12
Color: Phantom Black
NOTES: Dry weight based on lightest model available.
---
Details
| | | | |
| --- | --- | --- | --- |
| Category: | Engine and Engine Accessories | Part Model: | FourStroke 9.9 HP - 15 in. Shaft |
| Year: | 2019 | Horsepower: | 10 |
| Engine Type: | Other | Fuel: | Gas |
| Part Make: | Mercury | Location: | Gainesville, FL |
Mercury

2019

10

FourStroke 9.9 HP - 15 in. Shaft
---
Notes:
Futch's Marine Depot - Futch's Marine Depot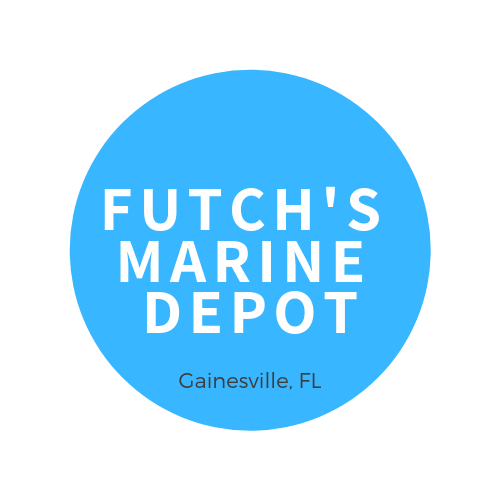 100 NE 23rd Ave
Gainesville, FL
6261-152 (253)
Contact Seller