Back To Top
Viewing 1 - 21 of 21
Recently Updated: Newest first

Recently Updated: Oldest first

Distance: Nearest first

Distance: Farthest first

Year: Newest first

Year: Oldest first

Length: Longest first

Length: Shortest first

Price: High to Low

Price: Low to High
Offered By:

Yacht Masters

Offered By:

Private Seller

Offered By:

At Ease Yacht Sales

Offered By:

Long Island Marine Group

Offered By:

Curtis Stokes & Associates

Offered By:

Eastern Yacht Sales, Inc.

Offered By:

Pier One Yacht Sales

Offered By:

Brewer Yacht Sales

Offered By:

Onekama Marine, Inc.

Offered By:

Pier One Yacht Sales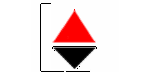 Bristol boats
Bristol Yacht Company was started by Clinton Pearson, one of the Pearson cousins who had also started the large and successful production builder Pearson Yachts, in Rhode Island. Clint left Pearson and started his own venture in 1964. Over the years, renowned designers associated with the Bristol brand included Carl Alberg, Halsey Herreshoff, Paul Coble and Ted Hood of America's Cup fame. The yard built over 4,440 boats of 22 to72 feet before eventually folding in 1997. Hood's decimal series of centerboard sailers, 27.7 to 51.1, can still be seen on the water and enjoy a reputation for both speed and a seakindly motion.
Bristol boats on Boat Trader
Bristol is a boat builder in the marine industry that offers boats for sale spanning different sizes on Boat Trader, with the smallest current boat listed at 27 feet in length, to the longest vessel measuring in at 42 feet, and an average length of 33.98 feet. Boat Trader currently has 25 Bristol boats for sale, including 0 new vessels and 25 used boats listed by both individual owners and professional boat dealers mainly in United States. The oldest model listed is a classic boat built in 1966 and the newest model year was built in 1987.
How much do Bristol boats cost?
Bristol boats for sale on Boat Trader are offered at a swath of prices, valued from $6,800 on the more economical boat models all the way up to $130,000 for the more lavish boat models. Higher performance models now listed come rigged with motors up to 210 horsepower, while smaller more functional models may have as little as 18 horsepower engines (although the average motor size is 28 HP).
What kind of boats does Bristol build?
Of the boats listed, Bristol offers familiar boat hull types and designs including displacement and other. These vessels are usually favored for traditional boating endeavors including overnight cruising, sailing, watersports and day cruising. The boats available here currently from this builder come with inboard propulsion systems, available in diesel, gas and other fuel systems.
Why are Bristol boats popular?
Bristol is popular for their Sloop, Cruisers, Trawler, Center Cockpit and Cutter among other classes and models. Overall these available boats have a bigger draft and wide beam, attributes that make them perfect for overnight cruising, sailing, watersports and day cruising. Given their classic, crowd-pleasing status as a popular, established boat brand, used Bristol boats in good condition often make practical candidates for boat repowering projects.
What is the best Bristol model?
Some of the best-known Bristol models currently include: 32, 40, Sloop, 27 and 28.