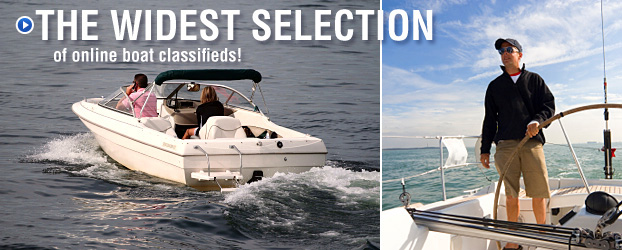 About Boat Trader

Boat Trader was launched in 1996 as the online counterpart to the Boat Trader MagazineTM in circulation across the United States. In 2006, the magazine and website joined forces to offer boat dealers and private party sellers a print and online solution for boat sales. Throughout 2009 and 2010, the market demand for online boat listings increased, and the company focused its efforts on the Internet. Since 2010, Boat Trader has been part of Boats Group and operates alongside the leading recreational boating brands of YachtWorld, boats.com and CosasDeBarcos.
As part of Boats Group, Boat Trader holds its position as the largest American marketplace for buying and selling boats, engines and personal watercraft. Its consumer audience, averaging 4 million-strong each month, continues to grow and attracts boat dealers and private party sellers across the United States to list their boats for sale. Through Boat Trader, boat dealers and private party sellers have access to the most effective online advertising and a suite of products that includes inventory and lead management, website solutions and market intelligence.
Boats Group was acquired by Apax Partners in July of 2016 and, in addition to Boat Trader, operates the leading recreational boating brands of YachtWorld, boats.com, CosasDeBarcos, Annonces Du Bateau, Botentekoop, Botenbank, Boten and YachtCloser. The company continues to build best-in-class software to support the recreational boating community with a commitment to innovation and service, developing and applying leading-edge technology for our industry partners and a superior experience for prospective buyers.
---
To find out more about Boat Trader, please visit our News Room
Member of the press? For all media inquiries, please contact the Boats Group Media Relations team at press@boats.com. Your request will be returned promptly.